Technology
WE DON'T FOLLOW NEW TRENDS IN AUTO GLASS.
WE MAKE THEM.
DEDICATED TO DESIGN & DEVELOPMENT: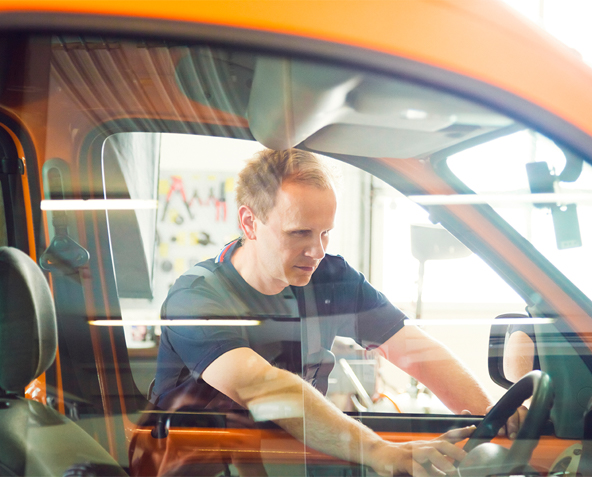 SETTING STANDARDS AS A SYSTEM SUPPLIER FOR THE AUTO GLASS INDUSTRY
We have 4 Fuyao Design, Research and Product Development centers around the globe dedicated to making both our current line of products better, and to invent the auto glass products and technology of tomorrow.
NEW MATERIALS RESEARCH
Accessories Ink, Silver, PVB, etc.
NEW EQUIPMENT RESEARCH
Molding equipment, quality inspection, and monitoring equipment.
NEW TECHNOLOGY
Ultra-thin glass, large glass sphere
NEW PRODUCT RESEARCH
Coated glass, coated antenna, solar sunroof, dimmable glass, etc.
300+ Patents & Counting
OUR LONG HISTORY OF MOVING GLASS FORWARD
Since 1987, Fuyao Group, has built their auto glass manufacturing production to being the number one manufacturer in the world. This growth has been built upon constantly evolving our glass technologies and setting trends rather than simply following them. Many of the features your car's auto glass has today were developed by Fuyao. And, with our commitment to advancing glass technology in the future, Fuyao has cemented itself as a leader for decades to come.
More About Fuyao
TECHNOLOGY HIGHLIGHTS:
1992-1995
Printed Antennae & Wired Glass
1996
Wired Glass Defrosters
2002
Heads Up Display (HUD) Glass Created
2004
Formula acquisition for water-repellent glass
2009
Panoramic glass at maximum size developed
2010
Solar glass developed
2010
Heat reflective glass created
R&D Capabilities
OUR INNOVATION PLATFORM
Fuyao is capable of researching across a wide range of technologies and materials. This broad research and development platform allows us to test within these parameters:
COMPUTER SIMULATION
MOLD, TOOLING DESIGN & PROCESS
ANTENNAE TECHNOLOGY
COATING TECHNOLOGY
EQUIPMENT DESIGN & DEVELOPMENT
PRODUCT DESIGN & DEVELOPMENT
INSPECTION & TESTING
ENHANCE SAFETY & COMFORT
We place a high value on the amount of safety and comfort our auto glass provides for our customers. Our Heads-Up Display, displays information from the dashboard onto the windshield which allows for drivers to pay better attention to the road without having to look away to view the dashboard. Our heated and hydrophobic glass offers an increasing amount of driver safety as it's easy to clean and its purpose is to provide customers with a clear vision during unfavorable weather. Our soundproof auto glass model provides a high level of UV protection. Lastly, our electrochromic auto glass has the ability to tint a vehicle's windows according to the amount of outside light or heat that is projected onto the glass. All five of these auto glass features guarantee for a safe and comfortable driving experience.
LOW CARBON ENVIRONMENTAL PROTECTION
In an attempt to be more environmentally conscious, we produce two eco-friendly models of auto glass. Our coated glass model is known for its energy saving abilities. The coated glass model also provides a level of safety and comfort with its ability to reduce the glare stimulation during night drives. The other type of eco-friendly auto glass we produce is our solar glass model. The solar glass model allows solar energy to be the car's primary energy source which reduces the vehicle's fuel consumption. These two models of auto glass demonstrate our continuous efforts to reduce our carbon footprint.
INTELLIGENCE & INTEGRATION FUNCTIONS
Currently all four of Fuyao's Design, Research and Product Development centers are focused on keeping our current product lines up-to- date, as well as inventing the technology that will be integrated into the auto glass of tomorrow. These four centers are also focused on finding the best equipment, materials and technology that will create the highest quality of auto glass. Our design, research and product development will discover an unbeatable way to produce the auto glass of tomorrow.
THE AUTO GLASS OF TOMORROW WILL BE FUYAO GLASS