ENVIRONMENTAL POLICY
ENVIRONMENT FIRST
HEALTHY DEVELOPMENT
CLEAR VISION TO THE FUTURE
Environmental Policy Statement
Fuyao Automotive North America Inc. is committed to protecting our local and global environment. We will maintain an environmental management system that will serve as a framework to achieve environmental objectives and the following goals:
Comply with applicable regulatory requirements and other compliance obligations we subscribe to and utilize best practices, which relate to its environmental aspects.
Conducting business in a commercially responsible manner to protect the environment and conserve natural resources, making every effort to reduce or prevent pollution of water, land, or air from our operations through constant identification of environmental risks:

Maintaining good water quality and reducing water consumption where viable.
Using chemicals in a responsible manner to prevent pollution and/or spills to the environment.
Reducing emissions to exceed air permit standards.

Fuyao Automotive North America Inc.'s executive management members are committed to ensuring that the protection of the environment is firmly embedded in both our company and team members' culture and will strive to influence its suppliers and customers in a similar strategic manner.
Educate, train, and motivate team members to carry out tasks in an environmentally responsible manner and ensure that a continuous professional development strategy remains core to our business goals.
Fuyao Automotive North America Inc. is committed to continuous improvement of the EMS to enhance environmental performance. Communication of this policy to employees, suppliers, contractors, visitors, and customers working for or on FANA's behalf.
FANA Environmental Obejctives
Recycling metal helps to reduce FANA's carbon footprint as well as reduce the amount of material sent to the landfill. Our goal for 2023 is to set a baseline for scrap metal recycling and improve upon recycling efforts in 2024.
Upcoming Projects
Install tip-hoppers to collect scrap metal materials more efficiently throughout the facility.
Create a pallet recycling program.
Increase the amount of returnable dunnage to reduce the amount of cardboard needed for shipping.
Install a pallet shear to easily separate boxes that are glued and nailed from pallets. This should increase the amount of cardboard recycled as well as the number of pallets that are recycled.
Create an office paper recycling program.
DTE Electrical Usage Project
In 2022 with the help and support of DTE Energy FANA did a deep dive investigation on areas to improve electrical usage. Here are some of the issues identified and repaired:
Improve preventative maintenance program for the air compression system
The maintenance team made repairs on several compressed air leaks
Set heating and cooling schedule based on occupancy of the building
Calibrate outside air temperature sensor
Replace Fluorescent lights with motion detection LED lighting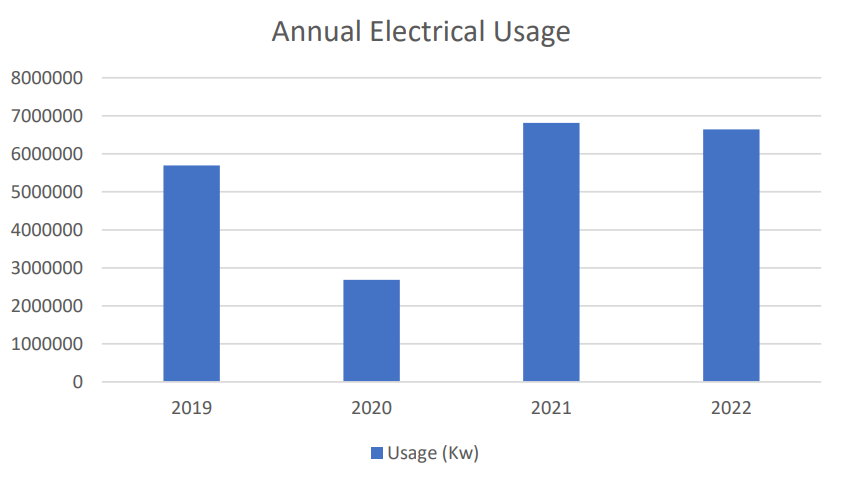 FANA EMS Contacts
Eric Schneider
EHS Manager
734.781.9630
fana_ehs@fuyaogroup.com